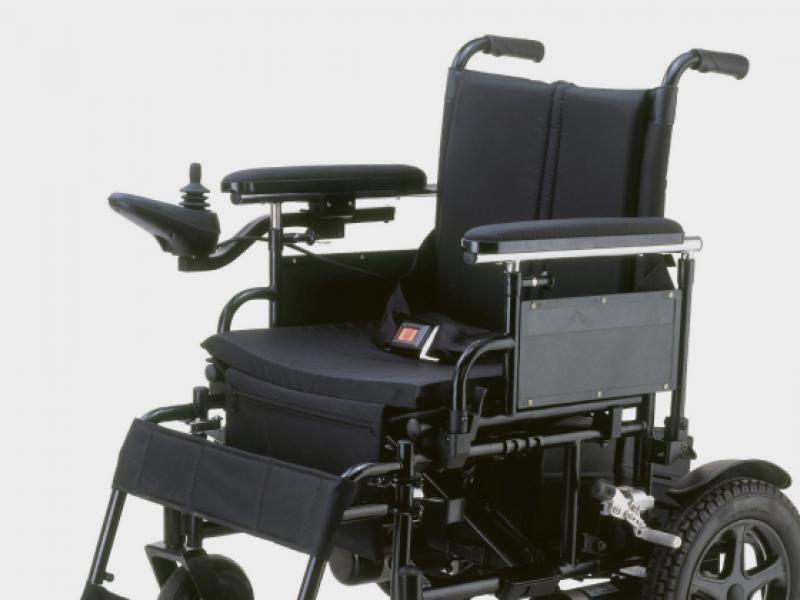 Electric wheelchairs can be incredibly expensive and are highly advertised on television and in other places as well. While it may seem that senior citizens have access to electric wheelchairs at little to no cost, this is mostly due to advertisements. It is essential to know that your Medicare plan may not cover the cost of an electric wheelchair for you. There are some cases where an electric wheelchair may be covered, and others where it might not. One thing that needs to be done by everyone looking at getting an electric wheelchair is research.
There are many different electric wheelchairs on the market, and each of them has pros and cons. Expense is one of the pros and cons that is out there, so consider your budget as you start to look for wheelchairs that are battery operated. Also, consider which types of health insurance plans you have and how that can impact how much you are paying for the device. There are several criteria that need to be met for a Medicare plan to pay for an electric wheelchair. Read here about what requirements Medicare has in terms of paying for a wheelchair. Also, in this article is information about the costs of an electric wheelchair and how to get an electric wheelchair using Medicare.
Requirements For Medicare To Pay For An Electric Wheelchair
The first step in determining whether or not you can afford the electric wheelchair you want is to determine what the requirements are for Medicare to pay for an electric wheelchair. For people who have Medicare, it is the Medicare Part B that covers electric wheelchairs. This coverage is under the Durable Medical Equipment coverage. To be approved for assistance with the costs of an electric wheelchair through Medicare, there are specific requirements. All of the requirements must be met for a Medicare plan to pay for an electric wheelchair.
First off, you must have a health condition that affects your mobility. For people who have been diagnosed with a condition that makes it hard to move around in their home, the diagnosis of this health condition can meet this requirement. This can include anything like walking from one room to the next, getting in and out of the chair, or not having the ability to stand up for long periods.
Secondly, you must be able to operate an electric wheelchair safely. There are many options for electric wheelchairs, with some easier to operate than others. If you are unable to operate an electric wheelchair safely, you will need to prove that you have someone available to help you use one. If your condition makes it unsafe to use an electric wheelchair, either publicly or privately, Medicare will not approve coverage for the device. These can include conditions like being blind, having deteriorating mental capacity, and other conditions as well.
Third on the list is that your condition must hinder daily living activities. If a cane or other assistive device cannot resolve the mobility challenges that you have, this fits the requirements.
The electric wheelchair you purchase must be able to be used in your home. If it cannot be used because of things like stairs, narrow openings, or other reasons, it might not be approved by your Medicare plan.
Another requirement is that you will need to have a Medicare-enrolled doctor, in addition to a Medicare-enrolled supplier. Both your DME supplier and your doctor must be enrolled in Medicare. There are some state requirements that a person must use a specific supplier for Medicare in order to pay for the wheelchair.
Lastly, a written order must be obtained by your doctor to show that the electric wheelchair has been prescribed for mobility reasons. Only when an electric wheelchair is deemed to be medically necessary is it covered by Medicare. Your doctor will take into account the requirements that Medicare has and write a prescription if needed.
The Cost Of An Electric Wheelchair Through Medicare
Medicare Part B will pay for 80% of the cost of your electric wheelchair. This means that you are responsible for paying the other 20%. If you have not met your deductible for Medicare Part B for the year, you also have to pay the deductible before Medicare covers any of the costs. What the wheelchair itself will cost depends on the wheelchair provider and the type of wheelchair you select. The supplier you purchase your electric wheelchair from must be a DME supplier. 
In some cases, people will be in a competitive billing area. This can help lower the costs people will pay for their electric wheelchairs. For people who are living outside of a competitive bidding area, or where an electric wheelchair is not part of the competitive bidding program, a Medicare-approved supplier that takes assignments will need to be used.
How To Get An Electric Wheelchair Through Medicare
After you get the written order from your medical doctor, you will be able to work with suppliers and providers to get your electric wheelchair. In some areas, you will need to use the Competitive Bidding Program to secure a wheelchair. Not all areas require the Competitive Bidding Program to be used, and if you have any questions, you can refer to your insurance provider with them.
When purchasing an electric wheelchair through Medicare, you will need to have your written order or certificate of necessity. By giving the wheelchair supplier this as early as possible, you will be able to get your wheelchair as early as possible. This needs to be provided within 45 days of the order date. There are some cases where the supplier will want to meet with you or representative to discuss your preferences and your needs. This helps ensure that you are purchasing the right model. Some suppliers also offer an option to rent an electric wheelchair before making the purchase, to make sure it is a good fit for you.
For people who do not meet the requirements for coverage, you can still buy an electric wheelchair or electric scooter from third-party vendors. It is also a good idea to research other local government programs and nonprofit organizations that can help senior citizens with lower incomes get access to needed equipment.